24. November 2017
O.L. Seals A/S support SAVE THE CHILDREN
As a reflection on the upcoming holiday, we have decided again this year to support the children worldwide.

O.L. Seals is therefore proud to announce our support in the work of saving children's lives, to protect and strengthen them and the fight for their rights.

Save the Children is the world's leading independent organization for children, who works in Denmark and 120 other countries.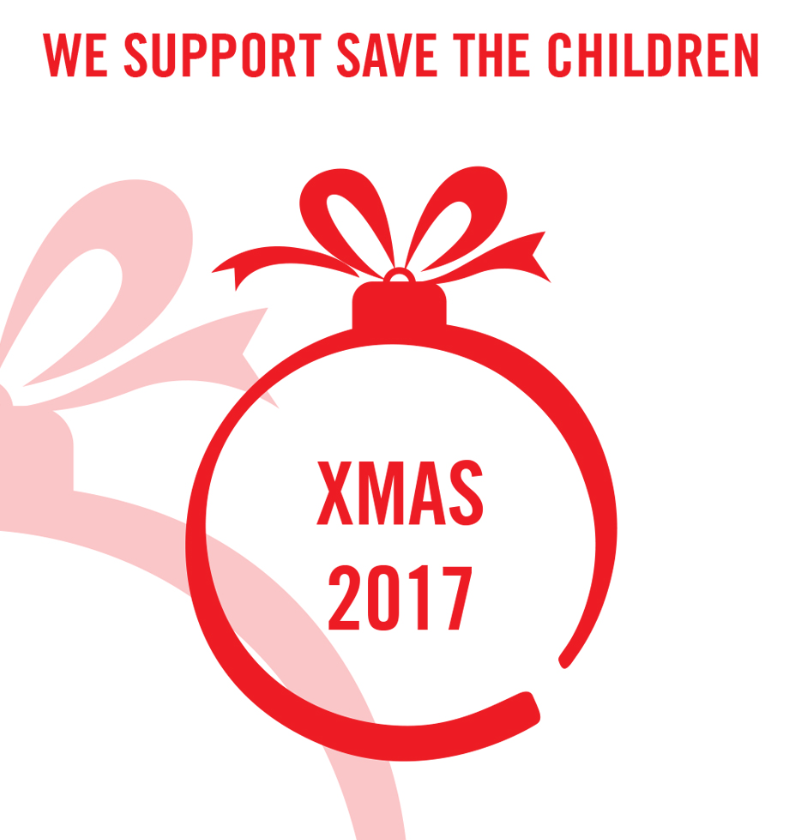 21. November 2017
O.L. Seals A/S launches new Polyurethane Materials to meet future standards
O.L. Seals A/S launches new polyurethane materials, Kefloy® 86 and Kefloy® 87, which conform to the latest EU REACH environmental standards coming into force November 2017.

REACH is a European Union regulation concerning the Registration, Evaluation, Authorisation & Restriction of Chemicals. Kefloy® 86 and Kefloy® 87 have been developed to meet the demanding requirements of the European Commission regarding substances prohibited unless an exemption applies or an authorization is granted.

O.L. Seals A/S it therefore up front meeting the upcoming standards and legislation. Meeting REACH regulations is extremely important for polymer and elastomer seals. O.L. Seals respect the objective of the regulations to protect human health and the environment.

Kefloy® 86 and Kefloy® 87 will supersede the renowned Kefloy® 85, Kefloy® 116 and Kefloy® 124 as the materials of choice for polyurethane seals used in demanding linear and rotary applications also in tough environments.

The materials maximum operating temperature are improved in water and water-based fluids. In addition, the new materials also boast the characteristics of toughness, rigidity, wear and scratch resistance and demonstrate similar performance characteristics of the materials they replace.


For further details of the planned succession from Kefloy® 85, Kefloy® 116 and Kefloy® 124 please contact O.L. Seals A/S at olseals@olseals.dk.

Explore our Compounds
1. January 2017
New material numbers at O.L. Seals A/S for applications in contact with food 

Dear valued customer,
For all plastic materials and articles with an intended use for contact with food the European Regulation (EU) No 10/2011 should be followed. As from 1. January 2016, the supporting documents referred to in Article 16 shall be based on rules for migration testing set out in Article 18 (Chapter VI, Article 22).
In order to apply more clearly to these regulations, O.L. Seals A/S has decided to create new material no. for applications in contact with food.
The established new material numbers have the same properties as the old. The old numbers will still exist for other types of application.

It is compulsory for the customer to decide which material number to order in the future.

Old No: => New No: (for contact with Food):
Kefloy® 01 => Kefloy® 501
Kefloy® 22 => Kefloy® 522
Kefloy® 40 => Kefloy® 540
Kefloy® 90 => Kefloy® 590
Kefloy® 111 => Kefloy® 611
Kefloy® 192 => Kefloy® 692

If you have any questions do not hesitate to contact O.L. Seals A/S.
Contact us for more Information
25. January 2017
New O.L. Seals website
O.L. Seals are pleased to announce the launch of our brand new website!

Our goal with this new website is to provide our visitors more information about O.L. Seals services and solutions, but also to allow the visitor easier access to technical data on our Products and Compounds.

We welcome you all to our new website.

For any questions, suggestions, feedback or comments, please e-mail us.

Trygve Kalf Hansen, CEO